Eyewear maker Safilo says to keep Carrera brand
MILAN, Aug 26 (Reuters) - Italian debt-laden eyewear maker Safilo (SFLG.MI) said it was hanging on to house brand Carrera and deems a sale of its Smith line possible but "highly unlikely".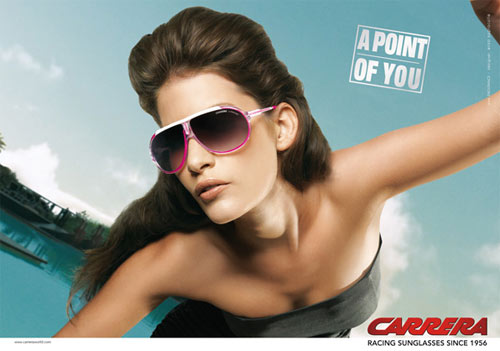 Carrera sunglasses from Safilo - Photo: www.carreraworld.com
Safilo, which makes eyewear for brands such as Gucci and Dior, has said it could look into selling non-strategic assets or make them a guarantee against further funding after talks with private equity funds collapsed.
Italian newspaper MF reported on Tuesday 25 August that assets that could be put up for sale could be retail chains outside of Italy or its sporty lines, such as the Carrera and Smith brands.
"Safilo Group S.p.A. hereby strongly denies the potential sale of the brand Carrera," the company said in a statement, with reference to the MF article.
"With reference to Smith, Safilo deems the potential sale of this brand as a possibility, although highly unlikely, in the context of the potential restructuring of the Group's debt financing structure."
Safilo, hit by falling sales in the downturn, has been trying to shore up its balance sheet and has agreed an extension on a debt payment with banks.
The company, which had net debt of 592.1 million euros ($847.9 million) at the end of June, has said it is now focusing on its core business.
($1=.6983 Euro)
(Editing by Jon Loades-Carter)
© Thomson Reuters 2019 All rights reserved.