Crisis helps Furla nab high-end luxury buyers
By Deepa Babington
ROME (Reuters) - Italian luxury bag maker Furla has won clients from higher-end brands in a sign "affordable luxury" companies are weathering the global downturn better than most, its chairman said.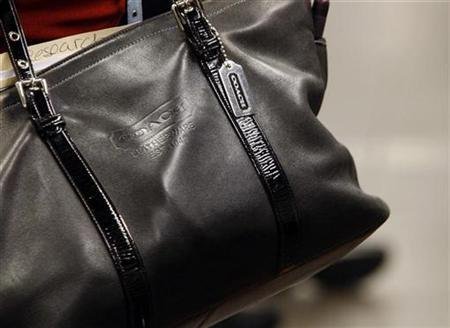 The family-owned firm targets young, professional women with trendy leather bags at prices considered within their reach - between 250 and 400 euros on average. "We're getting a lot of clients that are trading down from other brands," Giovanna Furlanetto told Reuters in a telephone interview.
"They're pulling back, so if they find a product with good quality and a known brand then they're willing to take a step back from costlier brands that they bought until yesterday."
Competitors have marked down prices to attract shoppers but Furla has done the opposite, focusing on higher-priced products to boost margins from customers who normally buy pricier brands.
Furla expects to report a rise in sales and profit in 2008, albeit at a slower pace than in previous years, Furlanetto said.
Furla, which competes with firms like U.S. bagmaker Coach and Antichi Pellettieri's Coccinelle brand, reported sales of 150 million euros in 2007.
Echoing other Italian retailers who have said post-Christmas sales were better than feared, Furlanetto said Furla's January sales also rose from a year earlier.
The firm, which recently expanded into a line of bags for men and shoes for women, is keeping a tight rein on investments in the first half of the year.
It is maintaining its expansion plans that include entering the Indian market -- where it plans to open its first store this year -- but on the whole is focusing on remodeling stores rather than opening new ones to generate sales, Furlanetto said.
"It's a phase of reflection partly due to the economic situation, to reinforce ourselves on the retail end by focusing on making the stores prettier and bigger," said Furlanetto.
"It's a moment of consolidation rather than aggressive expansion."
The Bologna-based company relies on a distribution network of 1,200 stores where its products are sold -- including 300 Furla-branded stores.
One of several Italian luxury brands considered a candidate for an initial public offering or investment by a private equity firm before turmoil rocked the markets, Furlanetto said the firm had refused several offers to remain a family-owned business.
"We've had everything and more -- the possibility of an IPO,
funds that wanted to invest in us, big brands that wanted to buy us," she said. "We've resisted many siren songs."
(Editing by David Cowell)
© Thomson Reuters 2022 All rights reserved.