Italy set to name administrators to run Ittierre
ROME, Feb 11 (Reuters) - Italy said it could appoint commissioners on Thursday to oversee the administration of fashion company IT Holding's (ITH.MI) Ittierre SpA distribution unit.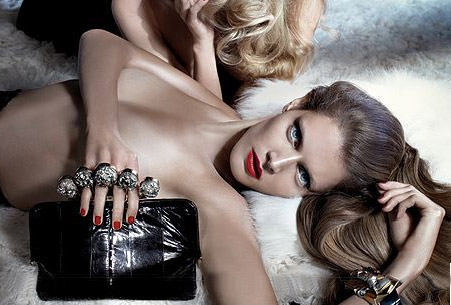 Gianfranco Ferré collection 2009
IT Holding, owner of fashion brand
Gianfranco Ferre
, said on Monday it would file for extraordinary administration for Ittierre, which distributes products for such designers as
Versace
and
Cavalli
, after failing to secure adequate funding.
Industry Minister Claudio Scajola said on Wednesday the ministry had received the company's request.
"At this time we are awaiting the one from the court. I think the trio of commissioners could already be named tomorrow," Scajola said when asked about the request.
"This is a measure to relaunch this company which controls an important brand which operates in a sector we deem important for the 'Made in Italy' (manufacturing sector)."
Ittierre accounted for 63 percent of the group's revenues of 468 million euros at the end of September.
The move will allow Ittierre to be restructured and continue business, IT Holding said. It is the first listed Italian company to take such steps since the global crisis started.
IT Holding has been looking for a partner and like other luxury goods companies, it has felt the impact of the financial crisis on high-end retail consumption.
It had a nine-month net loss of 10.1 million euros, against a profit of 6.6 million euros a year earlier and expects an 8 percent drop in 2008 sales.
The chairman and chief executive of Qatar-based Abu Issa Holding said in an interview with financial daily Il Sole 24 Ore his company could be interested in Gianfranco Ferre, one of Milan's best-known fashion names.
"We are evaluating diverse acquisitions, with minority stakes or maybe majority," said the company's CEO, Ashraf Abu Issa.
"There are brands in Italy that are interested to open up capital and there are also companies in difficulty which have an urgent need for a partner. Ferre could also interest us." (Reporting by Alberto Sisto; editing by Simon Jessop)
© Thomson Reuters 2022 All rights reserved.