Quotes from the Reuters Consumer & Retail Summit
NEW YORK (Reuters) - The following are notable quotes from the Reuters 2008 Consumer and Retail Summit:
IRA KALISH, DIRECTOR CONSUMER BUSINESS, DELOITTE RESEARCH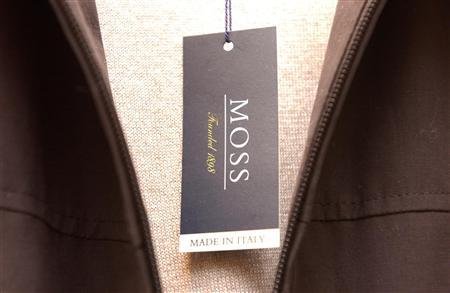 "We will see M&A starting up again substantially when the credit crunch is over and that will be when the financial markets are convinced most of the bad assets have been fully accounted for."
"We expect some activity by sovereign wealth funds, but on a large scale these have created political controversy so (I) think there will tend to be more small and medium-sized deals that are under the radar screen."
JAMES GEORGE, OC&C STRATEGY CONSULTANTS
"I'm very confident in saying there is not going to be much (M&A) activity in six-to-nine months as an absolute minimum. Beyond that it is difficult to predict because there are people keen to get back into it. Private equity are sitting on billions and billions they want to invest. Someone is going to make a lot of money on the rebound."
CHRISTINE DAY, CEO-DESIGNATE, LULULEMON ATHLETICA INC
"When I look at the rise and fall of brands, long-term players stay true and own that brand and don't commoditize it," Day said, adding that specialty retailer Lululemon does not want to "hang our clothes in someone else's box."
JERRY STORCH, CEO, TOYS "R" US
When asked about the risk of basing toys on real people, who may generate unflattering headlines, Storch said young children still flocked to safe classics: "I'm pretty comfortable Elmo is not going to appear in Vanity Fair," Storch said, referencing Hannah Montana star Miley Cyrus, who attracted negative press after a magazine photo spread was deemed too racy by some.
DAVID LEVIN, CEO, CASUAL MALE RETAIL GROUP INC
"The guy wants to get in and out. It's like going to the dentist. He's not excited and says, 'I'm going shopping today!'"
MICHAEL VITELLI, EXEC VICE PRESIDENT, CUSTOMER OPERATING
GROUPS, BEST BUY CO INC
"We actually have a lot of the things that many people might consider necessities. They are certainly below food, and probably gasoline as well, but they are pretty high up there."
SIMON HAY, CEO, DUNNHUMBYUSA
"When you get the granularity of the data, what you realize is there are a lot of things happening underneath the surface that ... might add up to small growth or a small decline, or not a radically different picture. But underneath the surface there are some pretty substantial changes in consumer behavior going on," Hay said, citing people shopping less, trading down in certain categories, and substituting eating at home instead of going to restaurants.
(For summit blog: summitnotebook.reuters.com/)
(See here for SHOP TALK -- Reuters' retail and consumer blog)
(Compiled by Martinne Geller, editing by Leslie Gevirtz)
© Thomson Reuters 2022 All rights reserved.