Iconix Brand Group announces BONGO launch exclusively at Sears and Kmart
NEW YORK, July 13 /PRNewswire-FirstCall/ -- Iconix Brand Group, Inc. announced on Tuesday that it has signed a long-term direct-to-retail license ("DTR") agreement with Sears Holdings for the Company's junior brand, BONGO®.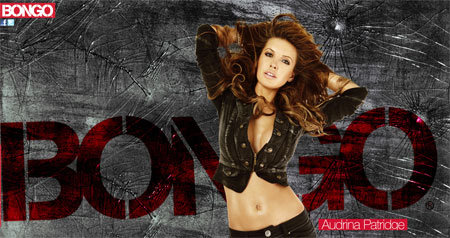 www.bongo.com - Audrina Patridge
Commencing fall 2010, Bongo apparel and other lifestyle-related categories will be available in Sears and Kmart Stores in the United States. This marks the Company's nineteenth direct-to-retail license agreement and its third direct-to-retail deal with Sears Holdings.
To support the launch at Sears and Kmart, Iconix enlisted Audrina Patridge of MTV fame to star and be heavily integrated into the Fall 2010 marketing campaign. The national campaign will debut this September in fashion, lifestyle and entertainment magazines such as Teen
Vogue
, Seventeen and
Cosmopolitan
, in stores, throughout Sears and Kmart marketing collaterals, outdoor and online at www.bongo.com.
Yehuda Shmidman, executive vice president, Operations, Iconix, commented, "We have experienced the strength and success of working with Sears Holdings with our Joe Boxer and Cannon brands and we are excited to work with John Goodman and his team to roll out Bongo at both Kmart and Sears."
John Goodman, executive vice president, Apparel and Home for Sears Holdings, stated, "We are thrilled to be working with Iconix on this new brand launch and are excited to be able to offer an established junior brand and great style to our customers."
Sears and Kmart will be the exclusive United States retailers to distribute a new line of Bongo brand products, which was first made famous in the 1980s by its body-hugging jeans. Bongo has evolved into a leading lifestyle junior brand with extensions into apparel, footwear and other related accessories.
Audrina Patridge commented, "I am thrilled to be working with Bongo as the brand is being re-launched at Sears and Kmart this fall! Generations of women, including my mom and sisters, have loved this iconic brand, and it's exciting to be a part of something that is so classically cool, American."
Dari Marder, chief marketing officer, Iconix Brand Group, Inc., commented, "In keeping with its young, hot-in-Hollywood history of spokespeople, Audrina was a natural fit for the Bongo brand. She lives that glamorous, adventurous lifestyle that our Bongo customers are fascinated with. And, it doesn't hurt that she looks amazing in our jeans." Marder added, "We are thrilled that with Bongo re-launching at Sears and Kmart, it will now be easier for Bongo girls across the country to have access to the hottest fashion at affordable prices."
The campaign was photographed at Smashbox Studios in New York City by Tony Duran. Patridge will make personal appearances on behalf of Bongo as well as host a launch party to celebrate the new Bongo campaign. Past Bongo spokeswomen have included Kim Kardashian,
Nicole Richie
, Kristin Cavallari and Rachel Bilson.
© Thomson Reuters 2023 All rights reserved.